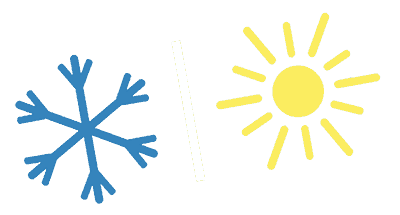 Stress-Free, Professional HVAC Provider
APCO Air Purifier Special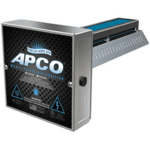 Purify your air that you breathe in your house. Can be attached to all AC and heat pump units. With everything we are going through with this season, it just makes sense.
$699.99 Installed with warranty. Financing available. Call for more info. UVC Light and Titanium Dioxide neutralize odors and provide 99.9% disinfection of irradiated surfaces.
 2011 ASHRAE's Innovative IAQ Product of the Year Winner
Dual Lamp system contains a Second remote UVC lamp for air handlers or larger systems
Two Year Lamp Warranty
SEER 20 High efficiency heat pump and AC sale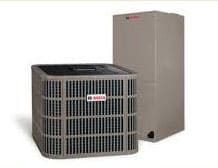 The Bosch Inverter Ducted Split 2.0 system provides ultra-efficient comfort by adjusting compressor capacity to match the exact need of your structure. With enhanced humidity control, the system's intelligent controls work in tandem with your thermostat, automatically adjusting to your preferences.
This system will provide comfort throughout the whole house eliminating most of the hot areas in the house.
No need for an expensive smart thermostat because the unit provides all its programmed smart controls.
Rebates from SRP up to $225 per ton on top of having a significant reduction in your electric bill.
11 years parts and 18 months labor warranty included with installation.
New Wi-Fi digital thermostat and condensate overflow switch included.
0% for 18 months financing available. Other longer options for financing available with low interest rates.
5 ton split system $8559.49
4 ton split system $7773.03
3 ton split system $6909.90
2 ton spit system $ 6454.60
Package roof top unit $6985.60 (This is the only high efficientcy 20 seer rooftop unit available.)
Price includes system, installation and tax. Other lower cost units available. Call for details. Price good until May 31st, 2020.
What We Offer
We offer a wide range of HVAC and refrigeration services for residential and commercial customers.

Unit installation, preventative maintenance and repair services available.

Repair, service and installation available for all residential major brand units.

Services include wine cellars, ice machines, ice makers, and a variety of restaurant refrigeration needs.

Hot and cold equipment, coolers, refrigeration, ovens, steamers, fryers, gas and electric ovens.
We offer a variety of services, if you don't see it listed please contact us to request more information.
Personalized Services For Any Type of Need
Commercial and Residential HVAC services, Commercial Refrigeration and Restaurant services.
Satisfaction Guaranteed!
Read what our clients have to say…

JP did great work on our AC over a year and a half ago. No problems with it at all. When installing the new unit, the new unit had apparently been damaged in at the warehouse, as soon as he saw it, he got on the phone and had the warehouse open up after hours to switch it out for an undamaged unit, working extra hours on short notice to run over there and switch it with a smile on his face. Thank you so much!

Called JP this morning regarding a clogged drain line on our AC unit and he had a tech out within hours. I highly recommend Total Refrigeration.They will be our new go to for all our service needs.

JP has done many repairs and services for our home. He is very professional, has great work ethics, his work is done well and at a reasonable price. He has serviced our AC units and water heater, installed our water softener and R/O systems, fixed the broken AC at our rental house, etc. I trust him, and will gladly recommended him to my friends and colleagues.