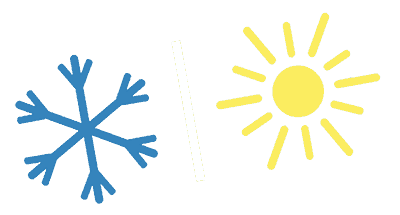 Stress-Free, Professional HVAC Provider
What We Offer
We offer a wide range of HVAC and refrigeration services for residential and commercial customers.

Unit installation, preventative maintenance and repair services available.

Repair, service and installation available for all residential major brand units.

Services include wine cellars, ice machines, ice makers, and a variety of restaurant refrigeration needs.

Hot and cold equipment, coolers, refrigeration, ovens, steamers, fryers, gas and electric ovens.
We offer a variety of services, if you don't see it listed please contact us to request more information.
Personalized Services For Any Type of Need
Commercial and Residential HVAC services, Commercial Refrigeration and Restaurant services.
Satisfaction Guaranteed!
Read what our clients have to say…

JP did great work on our AC over a year and a half ago. No problems with it at all. When installing the new unit, the new unit had apparently been damaged in at the warehouse, as soon as he saw it, he got on the phone and had the warehouse open up after hours to switch it out for an undamaged unit, working extra hours on short notice to run over there and switch it with a smile on his face. Thank you so much!

Called JP this morning regarding a clogged drain line on our AC unit and he had a tech out within hours. I highly recommend Total Refrigeration.They will be our new go to for all our service needs.

JP has done many repairs and services for our home. He is very professional, has great work ethics, his work is done well and at a reasonable price. He has serviced our AC units and water heater, installed our water softener and R/O systems, fixed the broken AC at our rental house, etc. I trust him, and will gladly recommended him to my friends and colleagues.